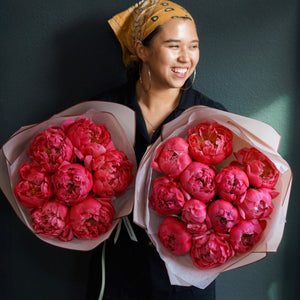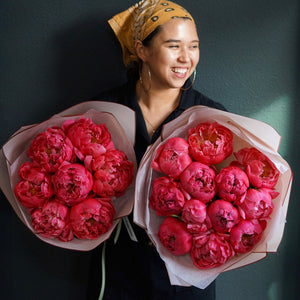 The Scarlet Flower
speaks louder
than any words
WHERE WE DELIVER
We are The Scarlet Flower shop and we are a real local florist in Los Angeles, Orange County, Beverly Hills, CA. We also provide flower delivery to the surrounding areas, such as, Agoura Hills, Alhambra, Beverly Hills, Burbank, Calabasas, Canoga Park, Chatsworth, Culver City, Encino, Glendale, Granada Hills, Inglewood, La Canada Flintridge, La Crescenta, Los Angeles, Marina Del Rey, Maywood, Mission Hills, Monterey Park, Montrose, North Hills, North Hollywood, Northridge, Pacific Palisades, Pacoima, Panorama City, Pasadena, Playa Del Rey, Playa Vista, Porter Ranch, Rancho Palos Verdes, Redondo Beach, Reseda, San Fernando, Santa Monica, Sherman Oaks, South Gate, South Pasadena, Studio City, Sun Valley, Sunland, Sylmar, Tarzana, Toluca Lake, Topanga, Torrance, Tujunga, Universal City, Valley Village, Van Nuys, Venice, Verdugo City, West Hills, West Hollywood, Whittier, Winnetka, Woodland Hills, Aliso Viejo, Anaheim, Corona Del Mar, Costa Mesa, East Irvine, El Toro, Fountain Valley, Garden Grove, Huntington Beach, Irvine, Laguna Beach, Laguna Hills, Laguna Niguel, Laguna Woods, Lake Forest, Midway City, Mission Viejo, Newport Beach, Newport Coast, Orange, Santa Ana, Tustin, Westminster.

Our customers love us because we always deliver the freshest blooms on time. It's because we have the very best drivers who know the ins and outs of Los Angeles, Orange county, Passadina, San Marino, Beverly Hills.

We offer same-day delivery so even if you need to order last minute, we'll still be able to hand deliver the flowers that you want to send.

Ordering flowers and picking the right arrangement can be challenging especially for Valentine's Day or Mother's Day We cover all kinds of occasions where it's a fall, winter, summer, spring, or other holiday. We also specialize inanniversary, birthday, get well flowers , but we also have everyday flowers if you just want something to decorate your home or just because. At The Scarlet FLower shop has a wide selection of floral designs and we take care to deliver the very best fresh flowers.

We know funerals and sympathy life events are difficult to express the right emotions. The Scarlet FLower shop has a good number of funeral arrangements and sympathy flowers so you can always send your kindest condolences.

Ordering flowers online is easy with our website and our flower shop prides itself in creating gorgeous floral arrangements using only the freshest flowers sourced from the best flower growers in the world. We even carry hard to find seasonal flowers like peonies, ranunculus, dahlias, that can be perfect for weddings. Of course, we have all types of flowers like your everyday dozenred roses, sunflowers, hydrangea, too. Even if you're not looking for your traditional bouquets, we also carry succulents, orchids,

Surprise your loved ones with a unique design and fresh fragrant flowers for any special occasion. Send flowers right from our online catalog to make sure you send the right gift and/or the right bouquet to surprise someone special. Whether it is a get well flower gift basket, Mother's Day flowers, seasonal centerpiece for the holidays or something that says "I love you" The Scarlet Flower is the leading florist in Los Angeles, Orange county, Beverly Hills, Pasadena, San Marino, CA and will make sure to send quality flowers in a stunning arrangement.

.
NEIGHBORHOOD, CITIES, ZIP CODES
THE SCARLET FLOWER™ proudly serves Westminster Costa Mesa Universal City Santa Monica Tustin Orange Newport Coast Laguna Hills Garden Grove Fountain Valley Corona Del Mar Anaheim Irvine Laguna Beach Huntington Beach Santa Ana Long Beach Arcadia Marina Del Rey Santa Monica Pasadena San Marino Valley Village Los Angeles Toluca Lake Glendale Burbank West Hollywood Beverly Hills

Los Angeles, Bell Gardens, Bell, Beverly Hills, Culver City, Downey, El Segundo, Gardena, Hawthorne, Hermosa Beach, Huntington Park, Lawndale, Lynwood, Malibu, Manhattan Beach, Maywood, Pacific Palisades, Palos Verdes Peninsula, Rancho Palos Verdes, Redondo Beach, South Gate, Topanga, Venice, Marina Del Rey, Playa Del Rey, Inglewood, Santa Monica, Torrance, Whittier, La Mirada, Montebello, Norwalk, Pico Rivera, Santa Fe Springs, Artesia, Cerritos, Avalon, Bellflower, Harbor City, Lakewood, Hawaiian Gardens, Lomita, Paramount, San Pedro, Wilmington, Carson, Signal Hill, Long Beach, Altadena, Arcadia, Duarte, La Canada Flintridge, Monrovia, Mount Wilson, Sierra Madre, South Pasadena, Sunland, Tujunga, Verdugo City, Pasadena, San Marino, Glendale, La Crescenta, Agoura Hills, Calabasas, Canoga Park, West Hills, Encino, Pacoima, Reseda, Sylmar, Van Nuys, Panorama City, Sherman Oaks, Burbank, North Hollywood, Valley Village, Universal City, Toluca Lake, Studio City, Azusa, Baldwin Park, Claremont, City Of Industry, Covina, El Monte, South El Monte, Glendora, La Puente, Hacienda Heights, Rowland Heights, La Verne, Monterey Park, Pomona, Rosemead, San Dimas, San Gabriel, Temple City, Walnut, West Covina, Alhambra, Buena Park, La Palma, Cypress, La Habra, La Habra Heights, Stanton, Rossmoor, Los Alamitos, Seal Beach, Sunset Beach, Surfside, Irvine, Huntington Beach, Laguna Beach, Laguna Nigue, Corona Del Mar, Costa Mesa, Laguna Hills, East Irvine, Aliso Viejo, Laguna Woods, Newport Beach, Midway City, Westminster, Santa Ana, Cowan Heights, Fountain Valley, Tustin, Anaheim, Brea, Fullerton, Garden Grove, Orange, Villa Park, Placentia, Yorba Linda, Playa Vista, Compton, Montrose, Winnetka, Chatsworth, Newhall, Northridge, Porter Ranch, San Fernando, North Hills, Granada Hills, Mission Hills, Santa Clarita, Canyon Country, Sun Valley, Valencia, Tarzana, Westlake Village, Thousand Oaks, Woodland Hills, Stevenson Ranch, Castaic, Diamond Bar, Lebec, Acton, Lake Hughes, Littlerock, Llano, Pearblossom, Rosamond, Valyermo

92653, 92656, 92801, 92802, 92803, 92804, 92805, 92806, 92807, 92808, 92809, 92812, 92814, 92815, 92816, 92817, 92825, 92899, 92811, 92821, 92822, 92823, 90620, 90621, 90622, 90623, 90624, 92624, 92625, 92626, 92627, 92628, 92679, 92705, 90630, 92629, 92650, 92609, 92610, 92630, 92708, 92728, 92831, 92832, 92833, 92834, 92835, 92836, 92837, 92838, 92840, 92841, 92842, 92843, 92844, 92845, 92846, 92605, 92615, 92646, 92647, 92648, 92649, 92602, 92603, 92604, 92606, 92612, 92614, 92616, 92618, 92619, 92620, 92623, 90631, 90632, 90633, 92694, 92607, 92651, 92652, 92654, 92677, 92637, 90720, 90721, 92655, 92675, 92690, 92691, 92692, 92657, 92658, 92659, 92660, 92661, 92662, 92663, 92856, 92857, 92859, 92861, 92862, 92863, 92864, 92865, 92866, 92867, 92868, 92869, 92870, 92871, 92688, 92672, 92673, 92674, 92693, 92701, 92702, 92703, 92704, 92706, 92707, 92711, 92712, 92735, 92799, 90740, 92676, 90680, 90742, 90743, 92678, 92780, 92781, 92782, 92683, 92684, 92685, 92885, 92886, 92887, 91001, 91024, 91702, 91101, 91103, 91104, 91105, 91106, 91107, 90601, 90602, 90603, 90605, 91006, 91007, 91008, 91010, 91016, 91030, 91108, 91706, 91722, 91723, 91724, 91731, 91732, 91733, 91741, 91744, 91745, 91746, 91748, 91754, 91756, 91765, 91770, 91773, 91775, 91776, 91780, 91789, 91790, 91791, 91792, 91801, 91803, 90031, 90032, 90041, 90042, 90065, 91204, 91205, 90004, 90005, 90006, 90012, 90013, 90014, 90015, 90017, 90019, 90021, 90026, 90027, 90028, 90035, 90036, 90038, 90039, 90046, 90048, 90057, 90068, 90069, 90071, 90001, 90002, 90003, 90007, 90008, 90011, 90016, 90018, 90037, 90043, 90044, 90047, 90059, 90061, 90062, 90089, 90220, 90305, 90045, 90245, 90249, 90250, 90254, 90260, 90261, 90266, 90274, 90275, 90277, 90278, 90293, 90301, 90302, 90303, 90304, 90501, 90503, 90504, 90505, 90506, 90717, 90221, 90502, 90710, 90712, 90713, 90715, 90716, 90731, 90732, 90744, 90745, 90746, 90755, 90802, 90803, 90804, 90805, 90806, 90807, 90808, 90810, 90813, 90814, 90815, 90822, 90831, 90840, 90846, 92608, 92611, 92613, 92617, 92621, 92622, 91784, 91786, 91011, 91042, 91387, 91390, 91711, 91759, 91040, 91201, 91202, 91203, 91206, 91207, 91208, 91210, 91214, 91750, 91766, 91767, 91768, 90022, 90023, 90033, 90063, 90024, 90025, 90034, 90049, 90056, 90064, 90066, 90067, 90073, 90077, 90094, 90210, 90212, 90230, 90232, 90272, 90291, 90292, 90401, 90402, 90403, 90404, 90405, 90040, 90058, 90201, 90240, 90241, 90242, 90255, 90262, 90270, 90280, 90604, 90606, 90638, 90640, 90650, 90660, 90670, 90703, 90706, 90723, 92709, 92710, 92810, 92813, 92818, 92819, 92820, 92824, 92839, 92847, 92848, 92849, 92850, 92851, 92852, 92853, 92854, 92855, 92858, 92860, 92872, 92873, 92874, 92875, 92876, 92877, 92878, 92879, 92880, 92881, 92882, 92883, 92884, 92888, 92889, 92890, 92891, 92892, 92893, 92894, 92895, 92896, 92897, 92898, 91761, 91762, 91763, 91764, 90290, 91301, 91302, 91372, 91304, 91306, 91307, 91311, 91316, 91324, 91325, 91326, 91330, 91331, 91335, 91340, 91342, 91343, 91344, 91345, 91352, 91356, 91364, 91367, 91401, 91402, 91403, 91405, 91406, 91411, 91423, 91436, 91501, 91502, 91504, 91505, 91506, 91522, 91523, 91601, 91602, 91604, 91605, 91606, 91608, 91701, 91709, 91710, 91730, 91737, 91739

.
LOCAL HOSPITALS
Hospitals we deliver to: Central City Community Health Center, Hollywood Organix, St. Anthony Medical Centers, Hudson clinic, Orthopaedic Institute for Children, St John's Well Child & Family Center, USC - Schaeffer Center, Angeles Medical Clinic, CMC Medical Plaza, Dignity Health - California Hospital Medical Center, Eisner Health Family Medicine Center at California Hospital, Flexogenix® Los Angeles, HealthCare Partners Los Angeles Medical Center, Cedars-Sinai Los Angeles Cardiology Associates, Good Samaritan Hospital, Pacific VascuCare, St. Thomas Hospital Group, SNP LA, Western Convalescent Hospital, Harvard Surgery Center, Jung Medical Center, La Brea Collective, Haeseong Integrative Medicine Center, LA Medical Center, Health & Vitality Center, Nippon Medical Clinic, Barlow Respiratory Hospital, Hillsides Community Center, Medical Center, Silver Lake Medical Center, Temple Park Convalescent Hospital, Altamed General Pediatrics, CHA Hollywood Presbyterian Medical Center, Children's Hospital Los Angeles, Children's Hospital Los Angeles : Autism Services, Children's Hospital Los Angeles : Cardiology, Children's Hospital Los Angeles : Developmental-Behavioral Pediatrics, Children's Hospital Los Angeles : Gastroenterology, Hepatology and Nutrition, Children's Hospital Los Angeles : Kidney Transplant Program, Children's Hospital Los Angeles : Maternal - Fetal Health, Children's Hospital Los Angeles : Medical Genetics, Children's Hospital Los Angeles : Mitochondrial Disorders Clinic, Children's Hospital Los Angeles : Neurosurgery, Children's Hospital Los Angeles : Pulmonary Clinic, Children's Hospital Los Angeles : Radiation Oncology, Children's Hospital Los Angeles : Rheumatology, Children's Hospital Los Angeles : Sleep Center, Children's Hospital Los Angeles Adolescent Medicine, Children's Hospital Los Angeles Hearing and Speech Clinic, Kaiser Permanente, Quick Stop Urgent Care - Hollywood, Sunset Hollywood Medical, West Hollywood Urgent Care, Holistic Medicine & Prevention Center, Kaiser Permanente Venice Medical Office, Kaiser Permanente West Los Angeles Medical Center, Westside Family Health Center, American Male Medical – Relocated to Sherman Oaks, Century Women Medical Group, UCLA Care Center, United Care Family Medical Center, Advance Sleep Medical Center, East Meets West Center for Holistic Medicine, Olympia Medical Center, UCLA MPTF Bob Hope Health Center, Unity First Hospice Care, Inc, NECC Women's Health Center, York Glen Medical Clinic, Crenshaw Medical Center, Country Villa Wilshire Healthcare Center, The Doctor, Body of Beverly Hills Los Angeles, Beverly Hills 90048, Cedars Sinai Advanced Health Sciences Pavilion, Cedars Sinai Medical Center, Cedars Sinai Medical Center Harvey Morse Conference Center South Tower,, Cedars Sinai Parking Lot 1, Cedars-Sinai, Cedars-Sinai Medical Center, Cedars-Sinai Samuel Oschin Cancer Center Infusion Center - Short-Term, Cedars-Sinai Saul and Joyce Brandman Breast Center - A Project of Women's Guild, Cedars-Sinai Smidt Heart Institute, Comprehensive Urology, Cryohealthcare, MaxHealth Medical, Osborne Head & Neck Institute, The Cedars-Sinai Innovation Space and Techstars Healthcare, in Partnership with Cedars-Sinai, The Foot Center, San Vicente Pediatrics, Kaiser Permanente Health Education and Psychiatry Offices, Kindred Hospital Los Angeles, Los Angeles Medical Center, Los Angeles Pregnancy Services, St. Vincent Medical Center, Augustus Hawkins Mental Health Center, King Hospital Los Angeles, Martin Luther King Jr MacC, Martin Luther King Jr. Community Hospital, MLK Community Health Foundation, Boston Medical Group, HRC Fertility, Smiles Pediatric Dentistry, Kaiser Permanente Culver Marina Medical Offices, Mar Vista Country Villa Healthcare & Wellness Centre, O2 UP, Inc. - Hyperbaric Oxygen Therapy in Los Angeles, US Medical International Inc, California Rehabilitation Institute, Kaiser Permanente Downtown Los Angeles Hope Street Medical Office, VA Greater Los Angeles Healthcare System, Keck Medical Center USC, Keck Medicine of USC - Cardiology, Usc, Cedars-Sinai Urgent Care - Playa Vista, Playa Vista Medical Center, Silicon Beach Medical Center, Pfleger Liver Institute, Resnick Neuropsychiatric Hospital at UCLA, Ronald Reagan UCLA Medical Center, UCLA Arthur Ashe Student Health & Wellness Center, UCLA Children's Health Center, UCLA Comprehensive Health Program, UCLA Mattel Children's Hospital, UCLA Medical Center Neurorehabilitation Research Center, Bedford Breast Center, Cedars-Sinai 90210 Surgery Medical Center, Chugay Cosmetic Surgery Medical Clinic Inc., Davtyan Medical Weight Loss And Wellness, Infusio Beverly Hills, NainaMD Beverly Hills, ProMed SPINE, Rapaport Dermatology, Khalili Center - Weight Loss Surgery, La Peer Health Systems, Pink Lotus Breast Center, Pro-Choice Medical, SocolMD, Pacific Med Health Group, Kaiser Permanente Playa Vista Medical Offices, Pacific Interventional Vascular Access Center, Culver City Urgent Care, FHCCGLA MAYWOOD FAMILY MEDICAL CENTER, Maywood Urgent Care Clinic, Bridges to Recovery, Pacific Palisades, Pacific Surgical Institute, Centro Medico Guadalupano, Hospital Comprehasavie Heath, Loyola Medical Center, Sanchez Medical Center, Tweedy Family Clinic, Venice Family Clinic, Cedars-Sinai Marina Del Rey Hospital, Cedars-Sinai Marina Del Rey Hospital Surgery Center, Primrose Post-Acute, Kaiser Permanente Santa Monica Medical Offices, Santa Monica Urgent Care, American Hearing & Balance, UCLA Health, UCLA Health Urgent Care, Beachwood Post-Acute & Rehab, Berkley East Convalescent Hospital, Brendan Armm, DAOM, LAc, Cedars-Sinai Surgery Center of the Pacific, Children's Orthopaedic Center, Pacific Ocean Pediatrics, Providence Ambulatory Surgery Center - Santa Monica, Providence Saint John's Health Center, Santa Monica Hematology-Oncology Consultants, Serenity, UCLA Family Health Center, UCLA Medical Center, Santa Monica, UCLA Santa Monica Cardiology, Harbor UCLA Medical Center Cardiology, Harbor-UCLA, Womens Health Care Clinic, HealthCare Partners Torrance Specialty Office, Kaiser Permanente Torrance Medical Offices, Madrona Pediatrics, Providence LCOM Cardiac and Pumonary Rehab, Providence Little Company of Mary Medical Center Torrance, Providence Ningen Dock Center - Torrance, Providence Outpatient Imaging - Torrance, Providence Pediatrics Madrona - Torrance, Providence South Bay Heart and Vascular Center - Torrance, Providence TrinityKids Care - Torrance, Torrance Digestive Disease Institute, ACCESS, Whittier Family Medical Center, OUCH! Urgent Care, Center for Behavior Medicine, Whittier Hospital Medical Center, Keck Medicine of USC - La Cañada Flintridge, Comprehensive Community Health Centers - Sunland, Progressive Medical Group Inc, Sunland Medical Center, Obria Medical Clinics - Pasadena, Pasadena Podiatry Group APC, St Vincent Health Care, Sunrise Convalescent Hospital, ChapCare Lake, Pasadena Urgent Care & Medical Center, HealthCare Partners Pasadena Main Office, HealthCare Partners Pasadena Urgent Care Office, Huntington Hospital, Huntington Memorial Hospital Neo, Pacific Pediatric Cardiology Medical Group Inc., Shriner for Children Medical Center, Southern California Heart Specialists, Shine Health and Wellness, Crown City Medical Group, DaVita Pasadena Foothills Dialysis, Exer More Than Urgent Care, Kaiser Permanente Pasadena Medical Offices, Las Encinas Hospital, St. Gregory Adult Day Health Care Center, Community Surgery Center of Glendale, Kaiser Permanente Glendale Medical Offices, Body Systems Wellness, Dignity Health - Glendale Memorial Hospital, HealthCare Partners Glendale Medical Clinic, LA Cancer Network, Adventist Health Physicians Network Pediatrics - Chevy Chase, Ark Family Center, Comprehensive Community Health Centers, DaVita Glendale Dialysis, DaVita West Glendale Dialysis, Family Medicine Center, Occupational Medicine: Adventist Health Glendale, Tobinworld Mental Health Services, Adventist Health Glendale, Glendale Pediatrics, Spine and Orthopedics: Adventist Health Glendale, Oasis Family Medicine Inc., USC Verdugo Hills Hospital, Affiliates in Medical Specialties - Agoura Hills, Agoura-West Valley Pediatrics, Elevation Behavioral Health : Depression Treatment centers Agoura Hills, UCLA MPTF Calabasas Health Center, DIET DOCTORS, Gentera Center for Regenerative Medicine, Best Price Evaluations, West Hills Health & Rehab Center, Providence Affiliates in Medical Specialties - West Hills, West Hills Hospital and Medical Center, Balboa Pediatrics, Children's Hospital Los Angeles - Encino Outpatient, DaVita South Valley Dialysis, Encino Medical Center, Encino Plaza Surgical Center, Encino Urgent Care, Everest Medical Center, Kids & Teens Medical Group Encino, Dignity Health - Northridge Hospital Medical Center, Healthcare Partners Urgent Care – Northridge, Remedy Home Health Care, CSUN Klotz Student Health Center, Northeast Valley Health Corporation (Pacoima Health Center), Antonia's Family Child Care, Grifols Plasma Donation Center, Medics On Wheels, Rachman Medical Group - Primary Care Clinic in Reseda, CA, Hope Community Care Clinic, Olive View-UCLA Medical Center, Sepulveda Ambulatory Care Center, VA Medical Center-Department of Grecc, Veterans Adm. Sepulveda, Granada Hills Convalescent Hospital, Kaiser Permanente Balboa Plaza Administrative Offices, Ararat Home of Los Angeles, Inc., Kaiser Permanente Mission Hills Medical Offices, Providence Holy Cross Medical Center - Mission Hills, Providence Holy Cross Surgery Center - Mission Hills, Pacifica Hospital of the Valley, Totally Kids, Mount Sinai Surgery Center, Providence Tarzana Medical Center, Providence Wound Care Center - Tarzana, San Fernando Valley Neurologic, South Valley Sleep Center, Valley Vita Medical Center, Kaiser Permanente Erwin Street Medical Offices, Kaiser Permanente Woodland Hills Medical Center, Med Point Management, Pilossyan Medical Center, Southern California Hospital at Van Nuys, Bruin University Research Lab (BURL), Center For Family Health & Education, Kaiser Panorama, Kaiser Permanente Panorama City Medical Center, Mission Community Hospital, San Rafael Family Medical Center, National Jewish Health - California Regional Office, DaVita Valley Dialysis, Seals On Wheels Traveling Notary, Apostilles & Translations, Officiant.Bonded Immigration Consultant, Valley Health Center, Valley Presbyterian Hospital, Valley Presbyterian Professional Center, Biomat USA, Berkley Valley Convalescent Hospital, Pondella Building, Prime Care Physicians, Sylvan Medical Center, Encino Hospital Medical Center, Millennium-Veterans TBI Project, Burbank Congregate Living Center, Providence Roy and Patricia Disney Family Cancer Center - Burbank, Providence St Joseph Maternity, Saint Joseph Breast Health Center - Burbank, Saint Joseph Medical Center Burbank, UCLA MPTF Toluca Lake Health Center, Schlesinger Pain Center, Kaiser Permanente North Hollywood Medical Offices, Los Angeles Pain Specialist, The Fav, Clinica Mi Pueblo, DaVita North Hollywood Dialysis, URGENT CARE In North hollywood, Angel Longevity Medical Center, Studio City Urgent Care & Medical Center, DaVita Monterey Park Dialysis Center, Garfield Health Center, Garfield Medical Center, Monterey Park Hospital AHMC, Optimal Health and Wellness, Advanced Diagnostic & Surgical Center, ALHAMBRA HOSPITAL MEDICAL CENTER, Buddhist Tzu Chi Medical Center, Comprehensive Cardiovascular Specialists, Pacific Ambulatory Surgery Center, United Integrated Healthcare Center Camino Pet Hospital, Doctor's Of Children, Family Care Centers - Irvine, Hoag Health Center Irvine - Woodbridge 4870, Irvine Woodbridge Walk-In Urgent Care, Kaiser Permanente Barranca Medical Offices, Oh Happy Clinic, Alliance HealthCare Services, Advantage Plus Medical Center, The First String Healthcare, Head & Neck Associates of Orange County, Hoag Health Center Irvine - Sand Canyon, Hoag Health Center Irvine - Sand Canyon 16305, Hoag Hospital Irvine, Institute for Progressive Medicine, Kaiser Permanente Orange County - Irvine Medical Center, OC Maternal Fetal Medicine, Boston Medical Group, Costa Mesa Urgent Care, HealthCare Partners Costa Mesa Corporate, Hoag Health Center Costa Mesa, UCI Health Susan Samueli Center Integrative Health Institute, Mental Health Association of Costa Mesa, Palm Terrace Healthcare & Rehab Center, AltaMed Health Services Corporation, HealthCare Partners Talbert Surgical Associates, Huntington Beach Hospital, Huntington Valley Healthcare, Orange County Critical Care & Pulmonary, Allure Anti-Aging & Rejuvenation Center, Habermehl Aesthetics & Wellness Center, Hoag Health Center Huntington Beach, Kaiser Permanente Huntington Beach Medical Offices, Lice Clinics of America - Huntington Beach, Coast Medical Group, Hoag Family Medicine Laguna Beach, Mission Hospital Laguna Beach, Pacific Coast Recovery Center, DaVita Saddleback Dialysis, Interim HealthCare of Laguna Hills CA, Laguna Hills Veteran Health Clinic, MemorialCare Breast Center - Laguna Hills, MemorialCare Saddleback Medical Center, Saddleback Hospital, Sand Canyon Urgent Care, Sea View Pediatrics, Be Well Collaborative Care, Hoag Health Center Aliso Viejo, Hoag Internal Medicine Aliso Viejo, Kaiser Permanente Aliso Viejo Medical Offices, Marque Urgent Care, 1800health.com, PreciseCare Regenerative Sports Medicine Clinic, Prestige Surgery Center, Hoag Family Medicine Newport Beach, Hoag Health Center Newport Beach, Hoag Hospital Foundation, Hoag Memorial Hospital Presbyterian, Newport Family Medicine, Newport Lido Medical Center, South Coast Family Medical Center, Inc, DaVita Westminster South Dialysis, Extended Care Hospital of Westminster, Kindred Hospital Westminster, Newhope Laser Skin Care, OC Wellness Physicians Medical Group, Westminster Medical Center, UCI Health Gottschalk Medical Plaza, Clinica Choc Para Niños, Marihuana Medicinal Centros de Evaluacion, Orange County Foot & Ankle Institute, UCI Family Pharmacy, CHOC Children's Clinic , Santa Ana (at the Boys & Girls club), BodyPro Wellness Center, Kaiser Permanente Harbor Corporate Park, Kaiser Permanente Harbor-MacArthur Medical Offices, South Coast Global Medical Center, Cardiology Specialists of Orange County, Kaiser Permanente Santa Ana Medical Offices, Open Care Medical Clinic, Orange County Global Medical Center, Santa Ana Veterans Health Clinic, Tustin Irvine Medical Group, V.A, Vein Clinic CA, College Hospital, Integrative Medical Center, Kindred Hospital Santa Ana, Orange County Evaluation And Treatment Services, Family Care Centers - Fountain Valley, Fountain Valley Regional Hospital & Medical Center, Fountain Valley Regional Hospital and Medical Center, Lotus Place Recovery, Orange Coast Medical Center, Orange Coast Memorial Hospital, Orange Coast Memorial Medical Center, Orange Coast OBGYN, Encompass Health Rehabilitation Hospital of Tustin, Foothill Regional Medical Center, Kaiser Permanente Tustin Executive Center, Kaiser Permanente Tustin Ranch Medical Offices, De La Paz Medical Centre, Anaheim Urgent Care - State College Blvd, Kaiser Permanente Anaheim Kraemer Medical Offices, Kaiser Permanente Orange County - Anaheim Medical Center, CHOC Heath Care Center, Kaiser Permanente Garden Grove Medical Offices, DaVita Garden Grove Harbor Dialysis, Garden Grove Hospital and Medical Center, Michael Dao Medical center, Pacific Urgent Care & Family Medicine, Nexus Children's Hospital, Sunrise Multispecialist Medical Center, Biomat USA

.
LOCAL CEMETERIES & FUNERAL HOMES
Blue Pacific Cremation & Burial Services, Forest Lawn Memorial Parks & Mortuaries Fd 904, Milestone Memories, Cremation Society of Orange Coast, Enviroscapes, Discounted Burial Plots, Smart Cremation, Smart Plan, Rabbi Susan Conforti, Dimond & Shannon Mortuary, Eternal Hills Memorial, Pacific View Memorial Park, Pacific View Memorial Park and Mortuary, Glass Band, Harbor Lawn-Mt. Olive Memorial Park & Mortuary, Harbor Lawn-Prearrangement Inf, Harbor Lwn Mnt Olve Meml Prk, Harbor Rest Memorial Park, Malinow R L, Ocean View Crematory, Garry Roberts & Co, Grout & Stone Restoration, Nautilus Society, Pierce Brothers Bell Broadway, Ascension Cemetery, Atlantis Cremation & Burial, Atlantis Cremations & Burials, Catholic Cemeteries-Diocese of Orange, Directors Financial Group, Douglass Family, Saddleback Chapel, Cheek Marcy Reverend, Mc Cormick & Son Mortuary, McCormick Crematory, The Wedding Specialist, Good Shepherd Cemetery, Huntington Beach Home Care, American Family Society Cremation & Burials, American Family Society Crmtn, Dilday D, Infinity Cremation Society, Jabro Robert L, Scott W A Tony, Seraph Charter Company, Advantage Funeral & Cremation Services, Forest Lawn Memorial-Parks & Mortuaries, Mc Cormick & Son Mortuary, Cremation Society of Laguna, O'Connor Mortuary, California Funeral Svc, American Monument Co, Tranquility Cremation, Celebration Urns, Vma La Paz, Funeral and Mortuary Services Lesnesk, Blue Pacific Cremation & Burial Services, Graham and Associates, Peek Crematory, Peek Family Colonial Funeral, Peek Family Crematory, Peek Funeral Home, Sci, United Mortuary Svc, Westminster Memorial Park, Westminster Memorial Park Mortuary, Davis L Turner & Assoc, Fairhaven Memorial Services, Funeral Planner, Trident Society, Forest Lawn Memorial-Parks & Mortuaries, Funeral & Cremation Svc, Funeraria Del Angel Macdougall Family Mortuary, Inglewood Park Cemetery, Continental Funeral Home, Cremation Care, Fairhaven Memorial Park, Fairhaven Orange County's Finest Cremation Center, Heritage Memorial Services, Infinity Cremation Society, Orange County Cemetary District, Precious Memories & Monuments, Blackstone Memorial, Memorial Society-Tri County, Brothers Funeral Directors, Cremation Society of Orange Coast, Funeraria Los Angeles McCormick Mortuary, American Cremation Service, California Cremation Society, Infinity Cremation Society, Saddleback Chapel, Tustin Mortuary, Stonemor Partners L.P., Monreal Maintenance, Dignity Memorial, Dimond & Shannon Mortuary, Sci, Southland Motor Escort, Telophase Cremation Society, Southland Motor Escort Co Inc, A Cremation of California, Eternal Group of Co Inc, Eternity, Eternity Pre-Need Arrangement Information

Hopcroft Marischka, Value Trak Angelus Rosedale Inc, Affordable Burial & Cremation, Rose Hills Cemetary, Angeles Rosedale Cemetery, Daehan Mortuary Svc, Royal Mortuary Svc, Funerarias Douglass, Woods Scovern Mortuary, Funeraria Del Angel Pierce, Malloy-Mitten Funeral Home, Oakdale Memorial Park & Mrtry, Grupo Deco American, Lawrence Garcia Urns, Patco Mortuary Transportation Services, Hillside Memorial Cemetery, Pierce Bros. Westwood Memorial Park, Pierce Brothers Westwood Village Memorial Park and Mortuary, Flowers for Funeral, Abbott & Hast Funeral Directors, Bresee Bros. & Gillette Mortuary, House Of Hall Mortuary, Aaron Cremation & Burial Service, The Directors Bureau, Metropolitan Direct Cremation, Shiva Sisters, Jennings Home & Commercial, Forever Enterprises, Cedar Hill Accommodations, Cedar Hill Mortuary Accomodations, Herman Shrager Co., Chevka Kadisha Mortuary, Chevra Kadisha Mortuary & Cemeteries, Rose Hills West Hollywood Inc., Byron Brentwood Knightsen Cemetery Dist, Compean Michael, Union Cemetery, Crown Reality And Development, Bagues & Sons Mortuary, Los Angeles County Cemetery, Royal Pet Mortuary, Colonial Mortuary, Mt Sinai Memorial Park, Hunter Funeral Home, Kertesz Erica Legal Assistant, O'Melveny & Myers, Aftercare California Cremation & Burial Society, Bilden Co, Century Sdm, Mt Sinai Memorial Park, Ml Robinson Funeral Services, Managing Directors Ltd, Gates, Kingsley & Gates Smith Salsbury Funeral Directors, J F Borden Co, The Memorial Guardian Plan, Jewish Mortuary Supplies, Cremation Society of Los Angeles, Park Lawn Cementary, Dorina Ballin, Green Hills Memorial Park, Green Hills Mortuary & Memorial Chapel, Steve Espolt - Green Hills Memorial Pre-Need, Wormington, Cremation Society Of The South Bay, Vsa, Funeraria Del Angel Southgate, Monreal Jose, Woodlawn Monument Co, David & Sons Worldwide Mortuar, A Ashes At Sea, Property Professionals Ltd, City Of Santa Monica - Cemetary, Gates, Kingsley & Gates Moeller Murphy Funeral Directors, National Cremation Service, Sci, Woodlawn Cemetery & Mausoleum, City of Santa Monica Cemetery, Monreal Mary, Halverson, Stone & Myers Mortuary, Incolay, Pierce Brothers Del Fox, La Funeral, Mc Cormick Mortuary, White & Day, Forest Lawn Memorial-Parks & Mortuaries, Guerra-Gutierrez-Lanier, Montebello Mortuary, Rose Hills Memorial Park, United Memorial Products Inc, Graham and Associates, Dignity Memorial, Service Corp Intl, Tender Heart Mortuary Products, Bade Mortuary, David B Barnes, Bill Boxwell, Forest Lawn Memorial-Parks & Mortuaries, Funeral Consumer Alliance, L A Funeral Society Inc, B.A.S. Burials at Sea, Cabot & Sons Funeral Directors, Douglass & Zook Mortuary, Turner & Stevens-C Lewis Edwards, A Burial At Sea, Leucht Christopher, American Funeral Plan, Custer Christiansen Mortuary, Grand View Memorial Park, Scovern L G, Transitions Funeral Service, Coastal Funeral Svc, Forest Lawn, Founders Financial Corp, Hollywood Hills Forest Lawn Memorial-Park, Kiefer & Eyerick Mortuary, Keller Williams Realty Glendale, Crippen Mortuary, Mark My Life, Dignity Memorial, Gates, Kingsley & Gates Praiswater Mortuary, Oakwood Cemetery Assn Inc, Oakwood Memorial Park & Crmtry, After Care Funeral Services, Bastian and Perrott, Oswald Mortuary, Dignity Memorial, Kiefer & Eyerick Mortuary, Sci, Rucker's Mortuary, Funeraria Del Angel J.T. Oswald, Eden Memorial Park, Mission Hills Catholic Mortry, Ampak Group, Fly By Wire Productions, Essling Bill, The Lowe Co, Aaron Cremation & Burial Svc, Dasher Lawless, Funeraria Del Angel Praiswater, Meyer Mitchell Mortuaries, Socal Cremations, All Caring Cremations, Funeraria Del Angel, Wahl-Anderson Bethany E, Day & Night Removals-Cremation, Direct Family Funerals Inc., Hollywood Forever Inc, Aaron Cremation & Burial Svcs., Mt Sinai Memorial-Park, Barry L Rosson, Neptune Management Corp, Oakdale Memorial Park & Mortuary, Rose Family Funeral Hm & Crmtn, Smart Plan, Eckerman Heisman Funeral Service, Affordable Cemetery Sites, Alpha Society Mortuary, Crippen Mortuary, Memorial Tribute, Kubasak Fred & Michael Funeral Directors, Valley F H Inc. Cremation Service, Valley Funeral Home, Forest Lawn Memorial-Parks & Mortuaries, Memorial International, J T Oswald Good Shephard Chapel, Aftercare California, Life Story Video, Pierce Brothers Valhalla, Aftercare California, Estin Co, National Cremation Service, Pierce Brothers Valhalla, Pierce Florist, Sci, SCI California Funeral Svc, Windsor Gardens Of The Valley, Southern Ca Chevra Kadisha, Dignity Memorial

Hotels Courtyard by Marriott Anaheim Theme Park Entrance, Ayres Hotel Orange, Wyndham Anaheim

.